Hello Gitopia Community,

As the second quarter of 2023 draws to a close, we're excited to take a moment and reflect on the key accomplishments and significant strides we've made together in these past few months. From the highly anticipated Gitopia mainnet launch to various updates and improvements across Gitopia, we've seen tremendous progress and success in our mission to revolutionize code collaboration.

This community update will touch upon our successful mainnet launch, liquidity launch, major chain and web improvements, Interchain bounties, and rewarding participation in the Game of LORE.

Let's delve into the details.
​
---
Mainnet Launch Recap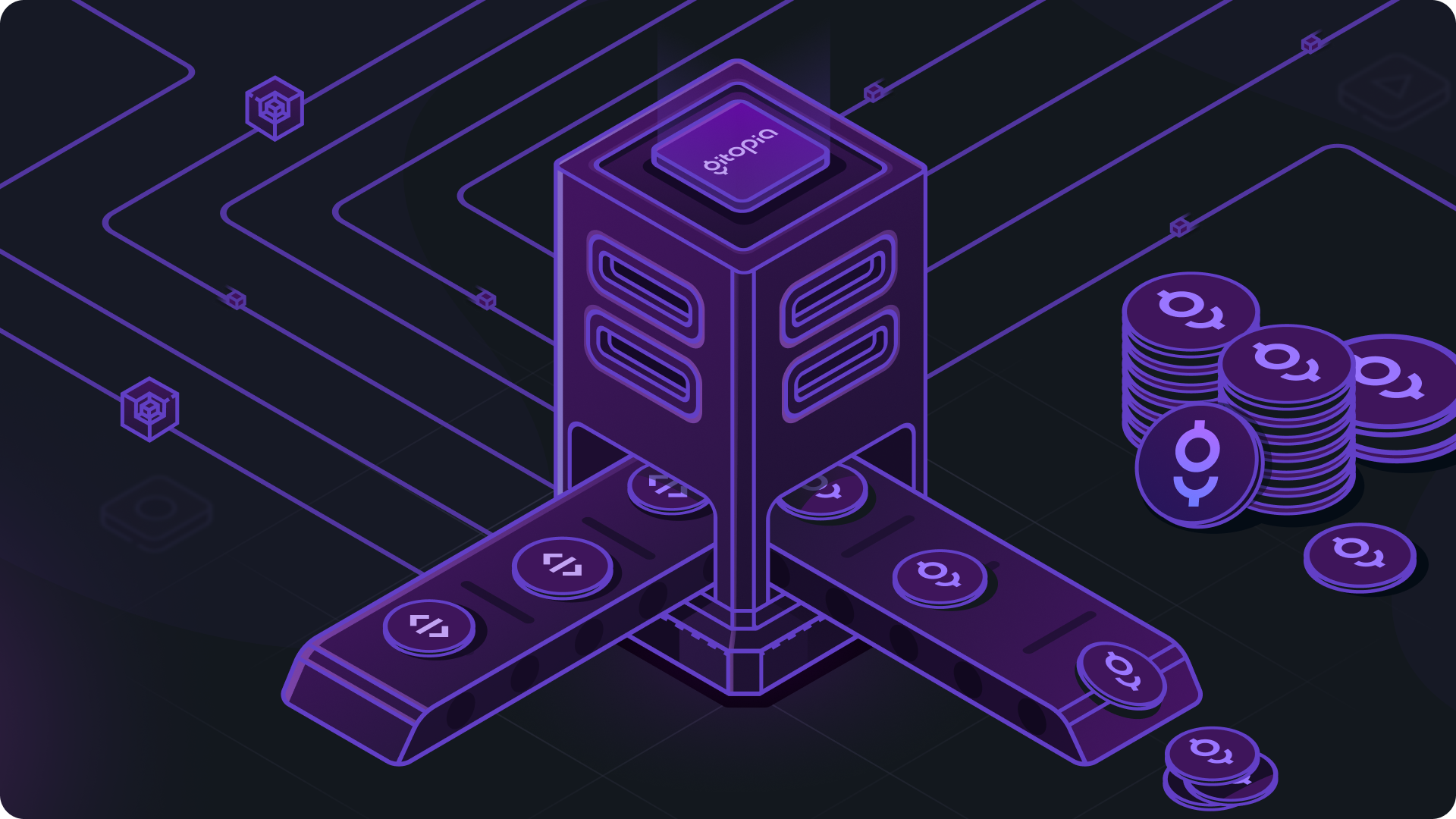 The Gitopia mainnet has been fully operational since 17:05 UTC on May 17. Our journey to mainnet was an exciting and important milestone for the Gitopia community. It was marked by careful planning, thorough testing, and community-driven development, leading to our successful mainnet launch.
Let's take a step back and highlight the key events in our path to this pivotal moment.
​
May 6: Proposal to Halt the Testnet - A necessary proposal was put forward to halt the testnet, initiating the transition towards the mainnet.​

May 8: Testnet Halt and State Export - At block height 9,465,100 of the Janus testnet, we halted operations and exported the state.​

May 9: Mainnet State Published - The Game of LORE rewards were added to the genesis, and the pre-genesis state was published to the mainnet repository on GitHub.​

May 9-14: Mainnet GenTx Submissions - Validators submitted a GenTx as a PR to the mainnet repository to participate in the genesis ceremony.​

May 14: GenTx Submission Window Closes - GenTx transactions were collected, and the final genesis.json was pushed to the main repository.​

May 15-16: Validator Preparation - A two-day buffer was provided to validators to prepare their nodes for the mainnet launch.​

May 17: Mainnet Launch - With the validators ready and the system tested, the Gitopia mainnet was launched successfully.​
Our validators, particularly those who had been part of the testnet, played a crucial role in this successful launch. The genesis ceremony was instrumental in setting up the foundations of the Gitopia blockchain and enabling the creation of the initial validator set. As we now operate as a fully functioning mainnet, we are excited for what the future holds for Gitopia.
​
---
Reflecting on the Game of $LORE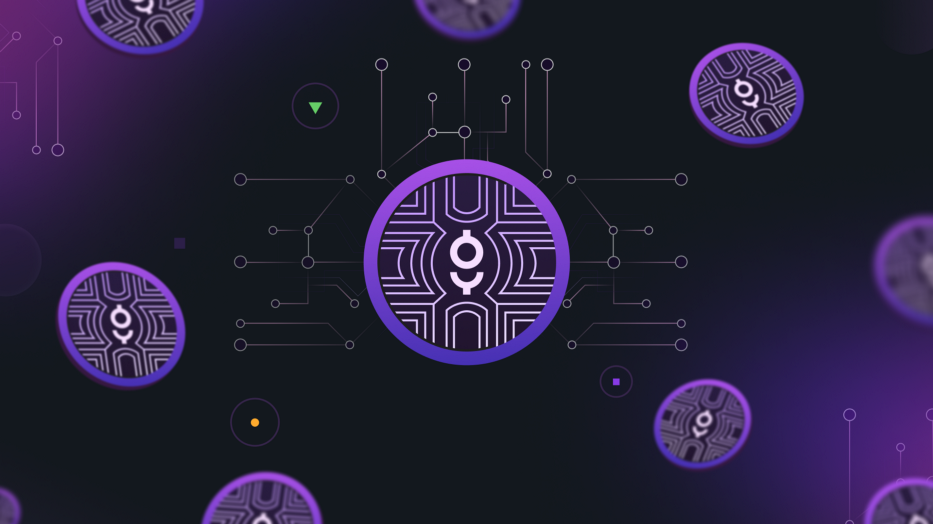 As we conclude the second quarter of 2023, it's fitting to look back on one of the key milestones in our journey thus far - the Game of $LORE. This incentive mechanism has been instrumental in fostering the growth and development of the Gitopia ecosystem, rewarding those participants who made significant contributions to our Janus testnet.
The $LORE, central to this mechanism, embodies the essence of Gitopia. More than just a token, it represents our philosophy of shared learning, growth, and collaboration - the foundational elements of our thriving community.
Recognizing Our Contributors
The strength of any community lies in the commitment and effort of its contributors. In the spirit of this principle, we were delighted to acknowledge and reward our diligent contributors with $LORE:
​
An impressive 44,917 contributors received tokens, setting a positive tone for our reward mechanism.​

From this pool, 19 standout participants each received the maximum reward of 10,000 $LORE, in recognition of their exceptional contributions to the Game of $LORE.​
Honoring Our Validators

Our validators play a crucial role in maintaining the network's stability and integrity:
​
We were pleased to award $LORE to 297 validators for their tireless service to the network.​

Among these, three standout validators were awarded the maximum reward of 10,000 $LORE, highlighting their exemplary performance.​

The Game of $LORE successfully culminated, yielding an inspiring tally of participants and a generous distribution of $LORE:
​
A total of 45,084 participants were awarded with $LORE, marking an exciting conclusion to the Game of $LORE.​

1,842,062.3285 $LORE tokens were disbursed in total.​
The successful execution and conclusion of the Game of $LORE, alongside the distribution of rewards just before our mainnet launch, added momentum to Gitopia's continued progress.
​
---
Gitopia's Liquidity Launch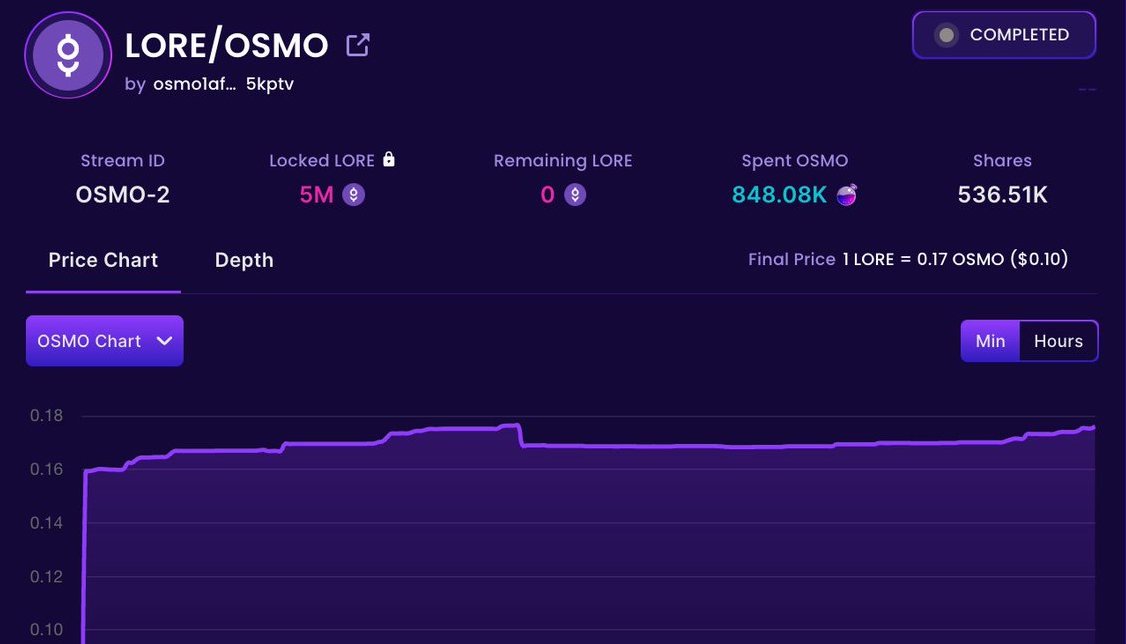 In an exhilarating series of events, we at Gitopia did our liquidity Bootstrapping, bringing liquidity to the markets using
StreamSwap
and
Osmosis
. The journey, which unfolded over several days in May and June, was not just an exciting time for us at Gitopia, but a major milestone for our ever-growing community. Here's a look back at our roadmap during this critical period:
​
24th May: We submitted a community proposal for StreamSwap transfer and initiated an education space to familiarize our community with the upcoming roadmap.​

25th May: We went live with the proposal for Osmosis LP funds and LP LORE incentive gauge.​

1st June: The Bootstrapping Phase on StreamSwap started, running for a full 48 hours. During this phase, the community deposited their $OSMO to subscribe to the stream and acquire $LORE. The proposal to unlock $LORE transfers on Gitopia went live during the same time. The voting period lasted for 48 hours, during which we encouraged our community members to participate and voice their opinion.​

3rd June: As soon as the bootstrapping phase ended, we began the Streaming Phase on StreamSwap, which lasted for 4 hours. During this phase, the excitement in our community was palpable as $LORE started to make its way to its supporters. Simultaneously with the end of the Streaming Phase, Osmosis LP creation took place and funds were strategically added on both sides. This marked a critical point in our roadmap. $LORE transfers were also unlocked on the same day after the proposal passed.​
Note
However, we experienced a few bumps along the road. Our IBC relayer with Osmosis encountered an unexpected freeze, causing a temporary halt to transfers between Gitopia and Osmosis. We quickly initiated a proposal to resolve this issue and unfreeze the relayer, maintaining transparency with our community throughout the process. Thanks to our community's understanding and patience, the issue was resolved after the proposal was passed, and transfers resumed two days later.
These events represented significant milestones in Gitopia's journey and illustrated the power of community involvement in shaping our future. As we continue to innovate and evolve, we're grateful for the support and active participation of our community.
​
---
Interchain Bounties: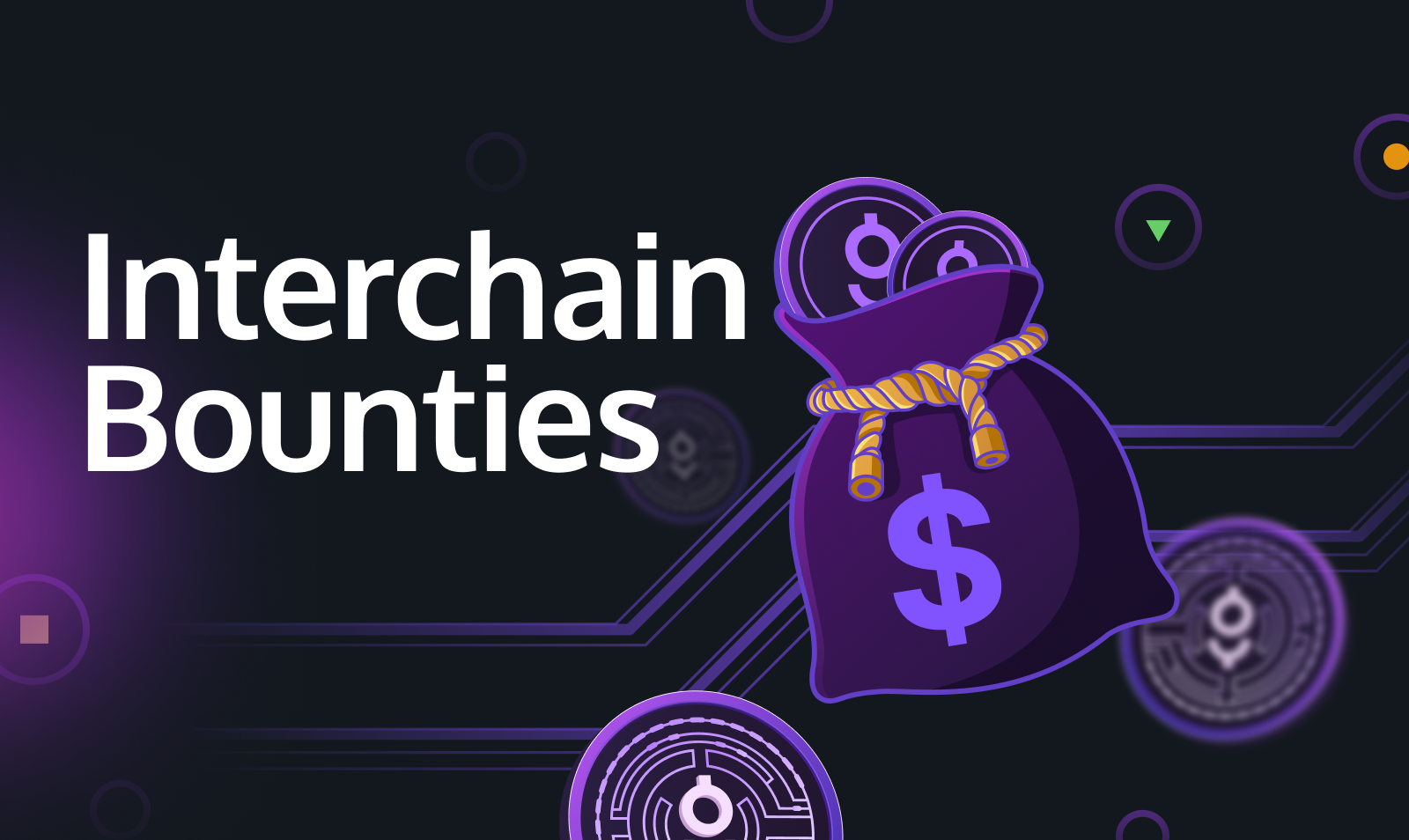 In our continuous efforts to foster an open-source culture, we've added Bounties to issues in our repositories.
More than 40 bounties, worth roughly 100K in $LORE
, are now up for grabs.
Interchain Bounties are an innovative feature that allows users to crowdsource help for issues in their project's repositories on Gitopia. These bounties can be funded by the project or external organizations and are meant to incentivize developers to work on the project and help improve it.
How it Works:
​
Users can create issues, attach any IBC-compatible tokens as bounties to it, set a deadline, and invite meaningful contributions for a project.​

The project maintainer can then assign the issue to a contributor.​

Once the contributor's pull request linking to that issue is merged, attached bounties are automatically released to the contributor.​
To start with, we have added support for $OSMO in bounties. Now, project maintainers can add $OSMO apart from $LORE to incentivize contributions to their repositories. Support for other tokens will be added in a phased manner.
Moreover, we are thrilled to share that the first $LORE bounty has been claimed! Get all the details
here
. There are many more bounties waiting in Gitopia DAO repositories, so hurry up and claim your bounty before they're all gone!
This initiative reflects our commitment to a decentralized ecosystem, encouraging more contributors and enabling projects to leverage these tools. Remember, this is just the start, and we plan to add more bounties in the future, further rewarding open-source contributors for their efforts.
To explore and contribute to the repositories, follow these links:
​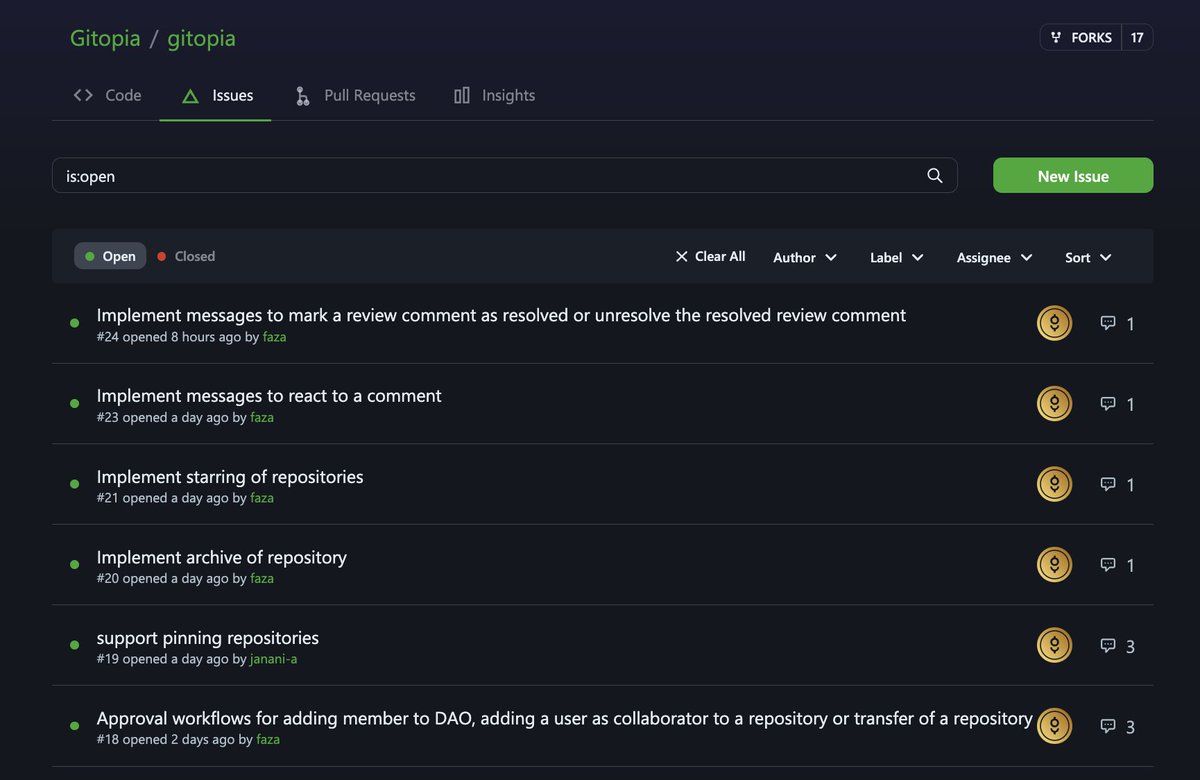 For a step-by-step tutorial, check out the
Interchain Bounties Tutorial
and the
Official Documentation
.
​
---
Other Updates:
​
We shared an in-depth

Twitter thread

that articulates

Gitopia's mission, vision, and guiding principles

. This thread exemplifies our belief that Gitopia isn't just a platform - it's a movement towards a more inclusive, transparent, and decentralized future for code collaboration. We continue to value your feedback, ideas, and active participation as we shape the future of Gitopia.​

Gitopia has been integrated into the Keplr Wallet, providing a smoother experience for users to interact seamlessly with the Gitopia platform.​

Gitopia is now supported on Leap Wallet. This addition expands our reach and offers our community members more secure options for asset management.​

$LORE has been added to

Osmosis Frontier

, expanding the opportunities for trading and liquidity.​

Gitopia made its presence in the Osmosis Twitter space (Updates from the Lab - Gitopia). The interactive session gave us an excellent platform to connect with the community, share insights, and discuss our upcoming plans. If you missed the session, you can catch up on all the exciting conversations by accessing the

recording here

.​
---
Developments in Q2 2023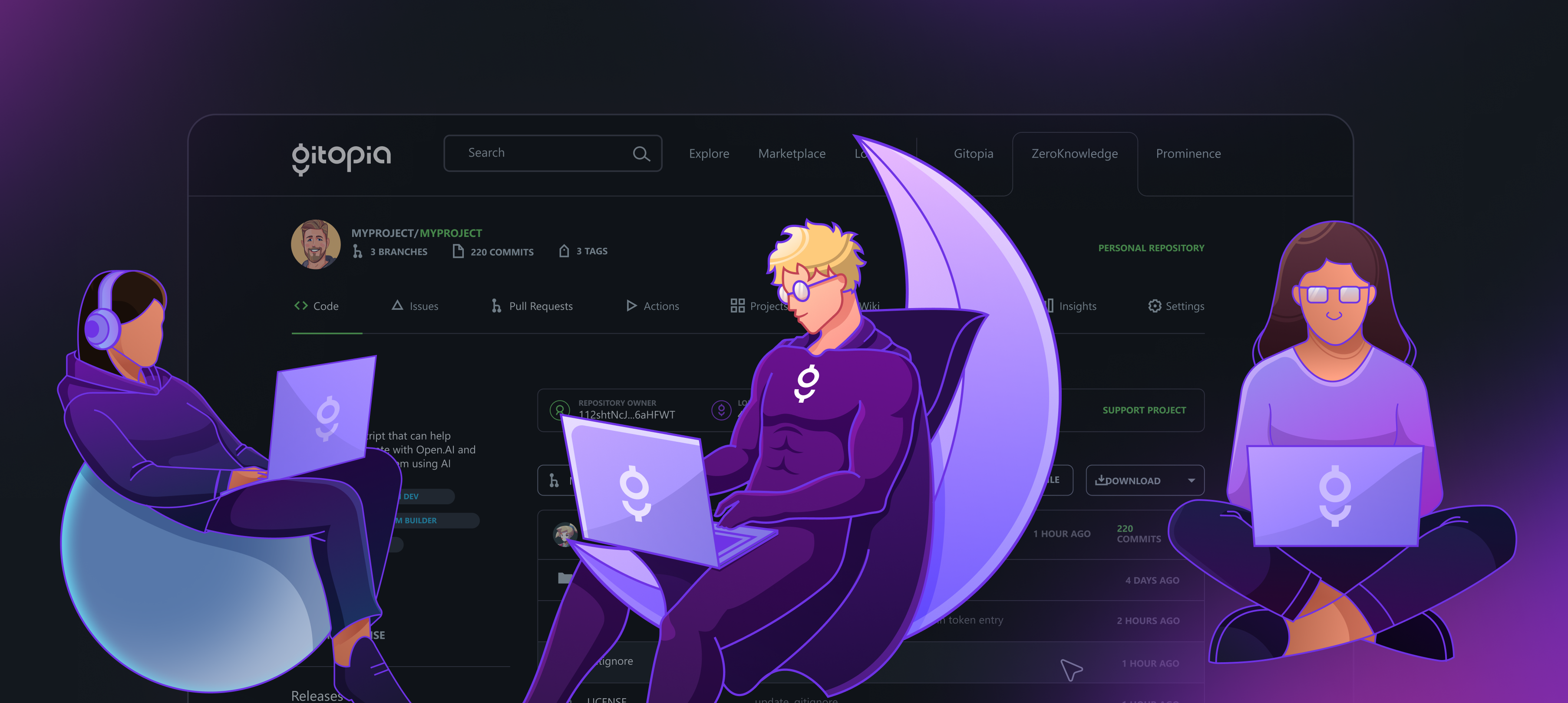 Beyond our exciting mainnet launch and the conclusion of the Game of $LORE, we've been diligently focusing on platform improvements to ensure a seamless and enriching user experience across Gitopia. Here's a quick look at our development updates:
​
UX Improvements in code collaboration workflows​

Mainnet Genesis​

Game of LORE reward calculation​

Test coverage improvements across all components​

Various UX improvements in the webapp​

Improvements in Ledger support in the webapp​

Added support for $OSMO in Bounties​

Performance improvements in the git remote helper​

Added support for fee grant in all components​
The updates are explained in more detail below:
1. Gitopia Chain:
In this quarter, our team has made substantial strides in improving existing features, implementing new ones, enhancing performance, and fortifying test coverage on Gitopia Chain. For a detailed changelog,
visit here
. Some of the new developments include:
​
Team Vesting: To encourage long-term commitment and ensure a fair distribution of tokens among team members, a custom implementation of Team Vesting was implemented.​

UX Improvements in code collaboration workflows: We made authorizations required for fork and merging PR, part of user and DAO creation itself, so the users don't have to do this separately.​

Mainnet Genesis Preparation: Considerable amount of effort went into migrating the testnet state to mainnet genesis, various token allocations, Game of LORE rewards, vesting, and other parameters.​

Test Coverage Improvement: To ensure the platform's stability and reliability, we put significant effort into enhancing our test coverage.​

Patch Security Vulnerabilities: We patched the Huckleberry vulnerability in version v2.1.0 and subsequently addressed the Barberry security vulnerability in version v2.1.1.​
2. Gitopia Web:
This quarter witnessed numerous updates geared towards improving the user experience in our webapp. For a detailed changelog,
visit here
. Some of the new developments include:
​
UX Improvements: We made several improvements in our webapp to improve the user experience. Listing few of the prominent ones here:

Fee grant for new users during onboarding to try out gitopia​

Improved the design of the repository details page​

Improved the wallet selection dropdown​

Improved the dialog boxes of labels, assignees, and reviewers in issues and PR

The improved review comments style in the Pull Requests diff view

​

Improvements and fixes in the Ledger support on Web: We improved the support for the Ledger hardware wallet on web and also fixed a couple of transaction encoding issues.​

Test Coverage Improvement: We have also improved the test coverage in the webapp. We are using the Cypress testing framework for our front-end tests.​

Added support for $OSMO in Bounties​
3. git-remote-gitopia:

We've also made significant upgrades to our git remote helper this quarter, including:
​
Git LFS support: We added support for git LFS for repositories with large files.​

Performance improvements in fetch and push: We replaced go-git with git cli for better performance.​

Git credential helper: We implemented git credential helper for gitopia for git LFS authentication.​

Support for fee grant: We added support for fee grant in the git remote helper.​
For a detailed changelog of git-remote-gitopia,
visit here
.
In summary, the second quarter of 2023 has been a fruitful one for Gitopia, with numerous significant developments taking place. We are looking forward to what the rest of the year brings as we continue our mission to revolutionize code collaboration.
​
---
Looking Ahead

As we close the second quarter of 2023 and look ahead, we want to take a moment to express our deep gratitude to our community. It's your constant support, dedication, and enthusiasm that fuel Gitopia's growth and development. Without you, we wouldn't be where we are today.

The journey so far has been exhilarating, but we believe the best is yet to come. As we continue to grow and improve, we look forward to welcoming more members to our community, enriching our platforms, and further revolutionizing code collaboration.

We're thrilled to announce the enhancements and new functionalities we'll be rolling out in the coming quarter:
​
Activity Feed: Keep track of what's happening on Gitopia. From updates on projects to the latest issues and bounties, the activity feed will provide real-time information for you to find suitable projects to contribute to.​

Improved Search results: We're fine-tuning the search in Gitopia. Our goal is to ensure that you can find the repositories, issues, DAOs, or any other content you need, quickly and accurately.​

CI/CD Workflows: We're adding CI/CD workflow support to Gitopia. It's all about streamlining your development: push your code, and automated building, testing, and deployment processes will take it from there.​

DAO Workflows: We're developing functionalities that will facilitate governance-based management of DAO-owned repositories on Gitopia.​
In the upcoming quarter, we're also eager to initiate the LORE token airdrops, as mentioned in
"The LORE Token Model"
blog post. These airdrops are planned for open-source contributors on GitHub and key Cosmos projects including Osmosis (OSMO), Cosmos Hub (ATOM), and Akash Network (AKT). More details regarding these airdrops and the associated tasks required to unlock the rewards will be shared soon.
Additionally, we're dedicating our efforts to addressing ongoing challenges such as platform moderation, reducing maintainer fatigue, improving platform governance, and enhancing discovery on Gitopia.
Here's to a shared voyage into the new era of decentralized development!
​
---